Welcome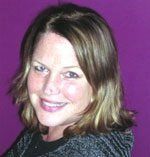 Welcome to my Website. If you're looking for a professional massage therapist, you've come to the right place.
I am trained in a variety of modalities and you can click on the "Services & Rates" page to learn more about the various techniques I use in my work. Some treatments are stand-alone such as Pregnancy Massage, Lymphatic Massage, the Bellanina Facelift Massage, and the Bio-Therapeutic Microcurrent Facial. My approach to regular bodywork includes a combination of the modalities you see listed.
As of April 1, 2016 the standard hour massage has been upgraded to a 65-minute hour and includes 2 steam towels and Young Living Essential Oil blends to enhance tranquility and pain management.Â
If you'd like to set up an appointment with me, click on "Contact Me" and send a message. I will call you back to confirm the details of your appointment, do a short intake and answer any questions you might have. Text is an excellent way to connect quickly: 773-965-0972.
Outside of an emergency, the courtesy of a 24-hour notice is expected to reschedule or you will be responsible for covering the cost of your missed appointment. If I have the flexibility in my schedule, I am happy to accommodate shifting your appointment time if needed. Last-minute appointments are sometimes available, so don't be hesitant to check in with me if that nagging shoulder pain is keeping you awake at night.
There are thousands of therapists in the Chicagoland area, and I am honored to be your choice. I will take very good care of you and your loved-ones -- from those who are experiencing their very first therapeutic massage -- Â to seasoned veterans. All of you will appreciate capable, healing hands in a safe, respectful, clean and caring environment.
I accept payment in cash, check, credit card, Chase QuickPay, and PayPal.
I offer referral discounts and discounts on pre-paid packages for the Bellanina Facelift Massage, Bio-Therapeutic Microcurrent Facial as well as discounts to business members of the Sentieri Casa Italiani: http://www.sentieri.com
Gift Certificates are available.